Dog Licenses
---

Wisconsin State Statues 174.05 and 174.07(1)(b) require ALL DOGS over the age of 5 months to be licensed annually by the Municipal Treasurer. Licensing your dog requires proof of rabies vaccination from your veterinarian.
Fees: $5 spayed or neutered dogs | $10 unspayed or unneutered dogs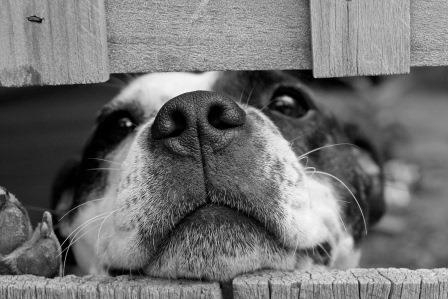 Dog licenses may be purchased by mail or in person at the Town Hall from the Town Treasurer. When purchasing by mail, please send payment and proof of rabies vaccination along with a self-addressed stamped envelope for return of the license and dog tag to: Town of West Point, N2114 Rausch Rd, Lodi WI 53555. (Please note: extra postage is required if licensing multiple dogs.)
---
FAQ:
Q: Do I really need to license my dog?
A: Yes! Not only does State law require licensing of all dogs over 5 months old, but if your dog is found running around unaccompanied the information the Town maintains in our dog licensing database will help your four legged friend find their way home. In addtion, if there is a rabies outbreak due to a bad lot of vacinations we can assist with the notification of affected residents. The final reason for licensing your dog boils down to finances. Every year the Town pays the Columbia County Humane Society a "user fee". This fee helps defray the costs incurred by the Humane Society for caring for abandoned or lost dogs in our County. Consequently, the dog license fee you pay the Town helps the Town pay for the Humane Society's services.
Q: My dog has lost his license tag. How much does it cost to get a new one?
A: If your dog has lost their current year dog license tag, please contact the Town of West Point Treasurer and a replacement tag will be issued at no charge.
Q: I foster rescue dogs, do I need to license them?
A: Foster dogs do not need to be licensed unless they are "long term" fosters.