Town of West Point, Columbia County WI
The Town of West Point is located in the southwest corner of Columbia County Wisconsin between Prairie du Sac, WI and the Town of Lodi. Wikipedia – Town of West Point Information


The Town of West Point was set off from the Town of Lodi on January 8, 1850. On April 2, 1850 a group of male residents of the newly formed town gathered at the home of Jeremiah D. Shumway to hold the Town's first official meeting. The voters at this first meeting approved the sum of $75 in tax for the contingent expenses and the first town officials were elected.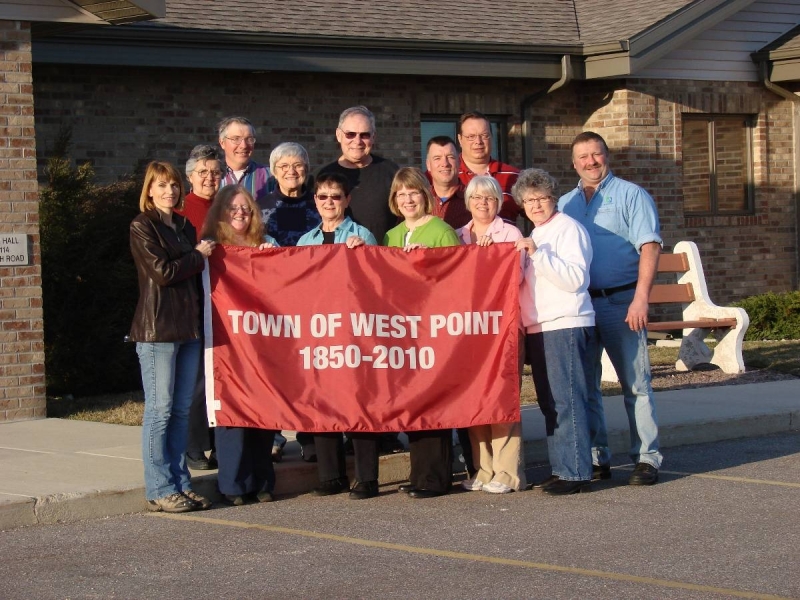 The Town of West Point celebrated its 160th anniversary in 2010. In the words of Dean Schwarz, Town Chair (2005-2016), "the families that settled this area anchored their lives in the rich soil here and worked hard to provide a sustainable future for generations to come. They filled the first town board offices; they set examples of high standards with freedom of thought and religion that resulted in the sense of community we retain to this day."

For more information on the history of the Town of West Point, visit the Town of West Point Historical Society website.
Town of West Point Parks
Ryan Park
Located at the West Point Town Hall (N2114 Rausch Rd, Lodi WI 53555), Ryan Park offers a covered picnic shelter with tables, playground equipment and a paved basketball court. During spring, summer and fall seasons flush toilets are also available for use.
In 2010, the West Point Outdoor Recreation & Open Spaces Committee partnered with Scenic Lodi Valley to create a restored prairie at Ryan Park.


Selwood Park
Playground equipment, covered picnic shelter.